As a local grout cleaning and grout sealer company, Grout Rhino, we have seen our fair share of damaged floors due to lack of proper maintenance of the grout lines and the tile floors. If you are reading this specific bathroom grout sealer blog post is because, you may know already, bathroom flooring is the floor in your home that requires more TLC than any other titled room in your home.
Grout Cleaning Do it Yourself (DIY)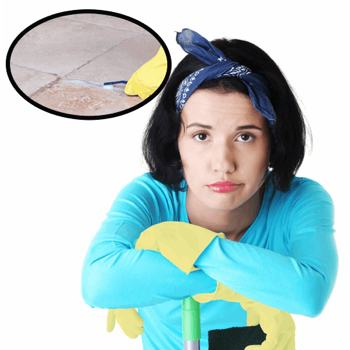 Most of "How to clean your bathroom grout" or "grout cleaning DIYs" steps require money to purchase the products requested - remember that most of the grout cleaning products have strong chemicals, which sometimes can damage your floors or harm your family. Another big requirements are: time (sometimes weekly maintenance is needed) and arm strength (a lot of manual labor) to achieve the results you want.
Professional Bathroom Grout Sealer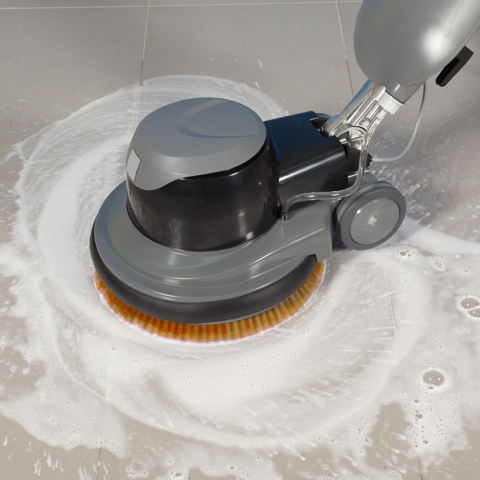 With our professional bathroom grout sealer, we provide first a deep tile and grout cleaning. After the tile and grout is professionally cleaned, we apply a finishing coat of our professional grout sealing ColorSeal that penetrates the grout surface to create a protective barrier against spills and permanent stains. This grout sealing process also ensures that future cleanings yield the best results.
Grout Rhino's Tampa Bathroom Grout Sealer Jobs
The joints between the tiles are still filled with portland cement grout, which is still hard to keep clean. It is not so much dirt as it is mold and mildew. On this specific bathroom grout sealer job in Tampa, we use the color seal option. Our Tampa customer was pleased to see how bright the bathroom looked like after cleaning and applying a lighter seal color. We brought their bathroom floors and walls back to their original beauty with a good scrub and a protective coating on the grout. We offer a variety of grout colors, you can visit our ColorSeal page for more.
Professional Shower Tiles Grout Sealer
Sealing grout in shower tiles is the best way to keep grout clean and waterproof. Shower tiles in particular are almost constantly bombarded by running water, so sealing the grout is a necessity to keep the grout waterproof and intact over the long haul. If the grout is not sealed, it is less resistant to dirt and mildew build-up; but worse than that, the water will seep into the porous grout, which eventually causes the grout to fail and begin falling out from between the shower tiles.
Grout Rhino shares below another two bathroom grout sealer jobs in Tampa. You clearly can see the difference between the before and after of professional grout sealing services.

At Grout Rhino, we love a clean bathroom grout and and shower tile floors. How do you clean yours?